to you all, I hope the Easter Bunny came and left you lots of chocolate! We've got the pleasure of doing an Easter Egg hunt for the grandbabies some time today, but we're finding it difficult to get out of
this morning after such a hectic few days.
Friday I told about the plans for that day in preparation for yesterday's "Project Gravel Move" ...
, the best laid plans .... Paula fell off the garden whilst carrying a large full plastic plant pot. She landed in a heap on the path on top of the plant pot. After trying to persuade her all day to let us take her to A&E she eventually gave in
and we arrived there at 8.00pm. 4 hours later we had a diagnosis of a "cracked rib", a box full of painkillers and strict instructions from the
to do no sports or heavy lifting for 2 weeks. So 1 man down, 6 hours, no accidents and "2 tonnes" of gravel later Mum had a very pretty, low maintenance garden
This weeks Sketch Saturday Challenge is hosted by the fab Paula and sponsored by .....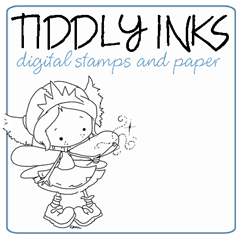 Christy has kindly offered one lucky winner a $10.00 gift certificate
. All you need to do is follow Paula's sketch below...
... and my creation, a tea light card ...
... close up and naked on the inside ...
To make this card I used ....
CS ~ Stash
DP's ~ Paper Pile
Flowers ~ Stash
Tools ~ 3 x Empty Tea Light Holders, Scented Wax, String, Cuttlebug, Nesties, Sewing Machine, Blending Stumps, Sansodor, Pencil Crayons, Diamond Stickles, Woodware Leaf Punch